I've missed everyone! I've missed writing and sharing my thoughts and what I'm up to. And a LOT has been happening! Here's the brief overview:
School
I'm in the process of finishing my dissertation. I'm getting my PhD in Media Psychology from Fielding Graduate University. My dissertation is related to gaming and identity, but I'm leaving it at that.. for now. 😉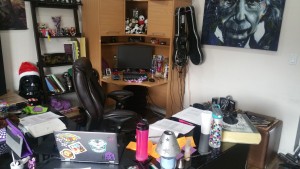 Work
If you've been following along at home, you know I have my own business, Oomph! Media Garage. I do social media management, site creation and editing, transmedia branding, and more, for small businesses. I love my clients! They're amazing, and they let me be creative while still matching their passions.
I've also been writing a chapter for an Oxford handbook, along with one of my mentors. AND I've recently been asked to be a reviewer for an academic journal. SO COOL! I'm also gearing up to do research for a company that helps parents match digital games to their academic needs. I am a HUGE fan of this site, and it's an honor to be able to help out.
I'm excited to start offering APA editing services, as well! I love formatting, but I know it's not everyone's favorite thing to do. So why not help out, and earn some money in the process?? 😀
Finally, I've been working on the planning committee, the student committee, and the ethics committee of APA Division 46. It's SO much fun. The president, Dr. Jerri Lynn Hogg, is the most amazing person I've probably ever met in my life and I can't wait to be JUST like her.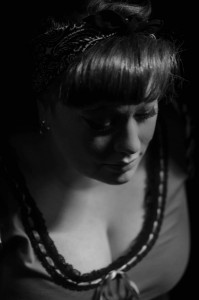 Personal
Monkey is moving to a new school next year, so we're enjoying the Summer sun as much as we can before the big shift. We've been riding bikes, playing Ingress (GO RESISTANCE!), and hanging out with our friends. While I'm working, she's always being creative on Hypixel, getting her clever on in Town of Salem, or terrorizing the horde on WoW.
A lot of my Spring was spent playing Nadia in UAA TotR's production of  Bare: A Pop Opera. It was an amazing experience, and I have never felt more proud to be in a production. In the space of 3 days, we changed a LOT of lives, including our own.
I play games too, of course (mostly League of Legends and Heroes of the Storm), watching Twitch, listening to my amazing record collection (thank you Obsession Records), and keeping up with my animes!
 So now you're all caught up! What has everyone been up to? How is your Summer going? What are your favorite projects and time zappers? Share in the comments below!