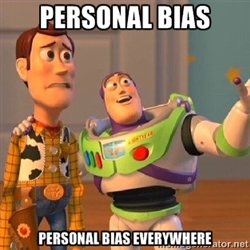 Everyone has biases, and the inclusion of media does not change that. In fact, just as media is biased towards certain people (e.g., handheld gaming consoles are biased towards young people) (Ohler, 2010), we are biased towards certain media. Conducting a media bias inventory allows us to understand our biases and determine the best way to either overcome them or embrace them. In this post, I will address my media biases by discussing my reaction to them, what I think I should improve, and how I can use this specific knowledge as a media psychologist.
My media biases did not surprise me. I tend to be very aware of what I am doing whether it's right or needs to be improved. Personality affects our media biases, as it does so many other things. In my case, my drive toward perfection, drives my need to have an intimate knowledge of, and proficiency in, as many media as can get my hands on. It drives me to learn about it, both in their intended uses and their "meta" uses.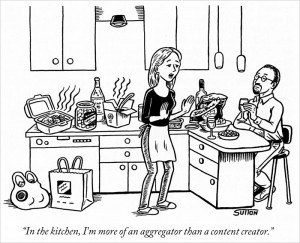 In other words, I strive to understand how people typically use it, whether those uses were intentional or not during it's creation/development. It was not surprising, then, that my bias was very much social, exploratory, philosophical, and escapism driven. I use media to connect to my friends, to understand them (and others) and their preferences/opinions as a means of broadening my perspective, and a way to escape my physical micro-environment and connect to my sociomental environment.
I tend to be incredibly cynical in all aspects of my life, but where media is concerned, I am pointedly so. I approach my media use with reckless caution- my new term… you're welcome to use it as you see fit. Though I love diving head first into new media and exploring its capabilities, I tend to be cynical about the information/people I meet while using them. Claims are, in my opinion, things to be verified by my experience and the experience of the collective (Borg, anyone?).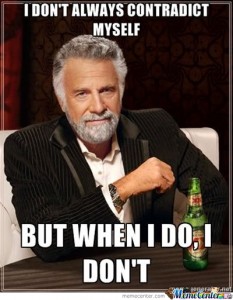 I am proud my ability/tendency to be cynical and critical of that which is presented as fact via various media because I feel it allows me to learn more and work outside my biases. That being said, this cynicism is also the thing I must work to improve. I don't mean that I should learn to be MORE cynical. I mean that I still tend to trust certain sources. Manjoo (2008) notes that we look to sources that already back up our opinions. While I agree that we have that tendency, I do not think it insurmountable. I tend to favor word-of-mouth reviews, information from sources I have agreed with in the past, and media that make logical sense to me. If I'm going to truly overcome biases (not that it is possible, but that striving to keeps them in check), I must seek out differing opinions and allow myself to remain flexible and better informed.
As a media psychologist, being able to pursue truth in spite of personal biases, and being able to determine and articulate the biases of others is paramount. We cannot understand how and why people use and are affected by media if we cannot look past our own biases. The very essence of our jobs is to remain open-minded and receptive to all forms that the intersection between individuals and media can take. We cannot teach others what media literacy means, without being media literate.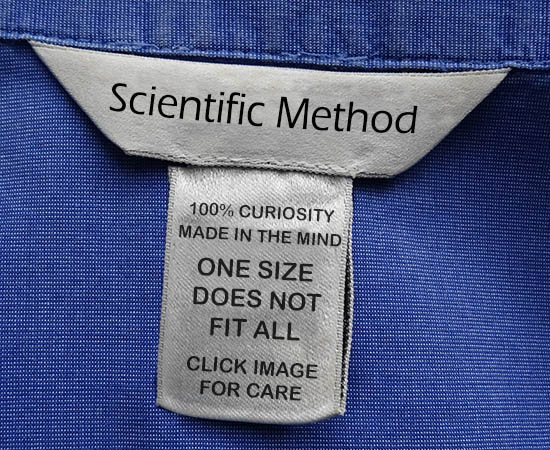 Understanding my biases is the first step to consistently perceiving the biases of others, and a step towards becoming a successful media psychologist. Though I am passionate about an extensive variety of media, and I remember when media meant only TV, radio, 8-bit game consoles, and circularly dialed analog telephones, I am cautious about what is presented on these media unless I am familiar with the source. Understanding these biases allows me to work past them, focusing on broader horizons, keeping in mind that doing so better prepares me for helping others do the same.
Reference:
Manjoo, F. (2008). True enough: Learning to live in a post-fact society. Wiley.