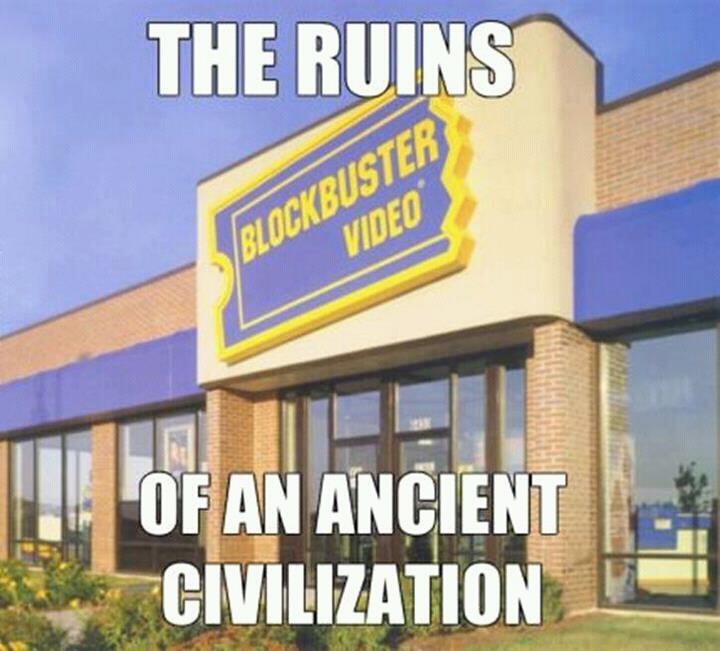 Digital citizenship is a blanket term describing challenges and shifts that result from communities being geographically far more widespread and driven by electronic communication and connection. As with any stereotypical Western community, we consider individual needs in social contexts. The landscape of digital citizenship has undergone monumental change, as have the social groups served by that citizenship (Ohler, 2010). In this post, I will consider the transformation of one such group- extended family- as well as the transformation of the face of digital citizenship, and finally what these changing landscapes mean to media psychologists.
I remember getting two very sad phone calls as a child. The first came in second grade from my "boyfriend" Ryan. He called to tell me he was moving to Washington DC and he wouldn't be coming back from Christmas break; I cried for days. The second call came when my best friend, Erin, moved to Hawaii. I got what we now affectionately refer to as "snail mail" letters from her a few times, but there is only so long a 6th grader can keep that up. Both of these examples involve people being separated across country, but even a move across town used to mean never seeing someone again. Telephones were (and are) amazing ways to keep in contact with loved ones, but if you lost the number in a move, or the number changed you were out of luck. Add this to the cost of out-of-state and long distance charges or collect calls, and it became nearly impossible to sustain geographically dispersed relationships. Luckily, media has helped us overcome these tribulations.
With each new media development, our ability to stay in contact has improved. From phones, to local bulletin board systems using 2400 baud external modem connections, each progression was a step closer to social media and constant contact. Now we have clouds, social media, and Google search to help us remember or find phone numbers. And that's only if we want phone numbers. Email addresses, URLs, social media accounts… they all facilitate the (re)connection of loved ones. One simple search (along with a, hopefully, recognizable avatar), and you can reconnect with the entirety of your past (and yes, I reconnected with Erin).

This climax of intense media availability resolves with relationships that have shifted from physically centered connections to relationships that are more sociomentally centered (Chayko, 2008). We get to know others more fully, and make connections with them based on interests and emotions, rather than appearance. Suddenly, distances aren't so insurmountable, and we find ourselves connecting with others across the globe. As we ride off into the sunset at the end of this narrative arc, we take with us every friend and family member we've ever cared to reconnect with, thanks to evolved digital mediation.
With the proliferation of constantly developing media that connects us in a variety of ways, the responsibilities and rights so cherished and fought over throughout history (Ohler, 2010) shift and evolve as well. Online anonymity gives way to disinhibition, flaming, and dishonesty (Joinson, 2007). It also, however, allows us to explore who we are and what we value (Burke & Stets, 2009). Validating identities- if we can wade through the cyberbullies and hackers- helps meet some of our basic needs on the individual level. But the civic traditions of our ancestors haven't been completely lost on us. Social norms and constraints motivate us to participate in a global community where collective intelligence (Jenkins, 2008) and critical value (Shirky, 2010) push the limits of what we could have created in the times of the Spartans, Romans, Italians, or Revolutionaries (Ohler, 2010).
Media has allowed our communities to expand almost infinitely and, as my hero's uncle aptly said, "With great power comes great responsibility." Ancient civilizations trudged through the fight for participation in their communities. That fight was punctuated by the creation of media.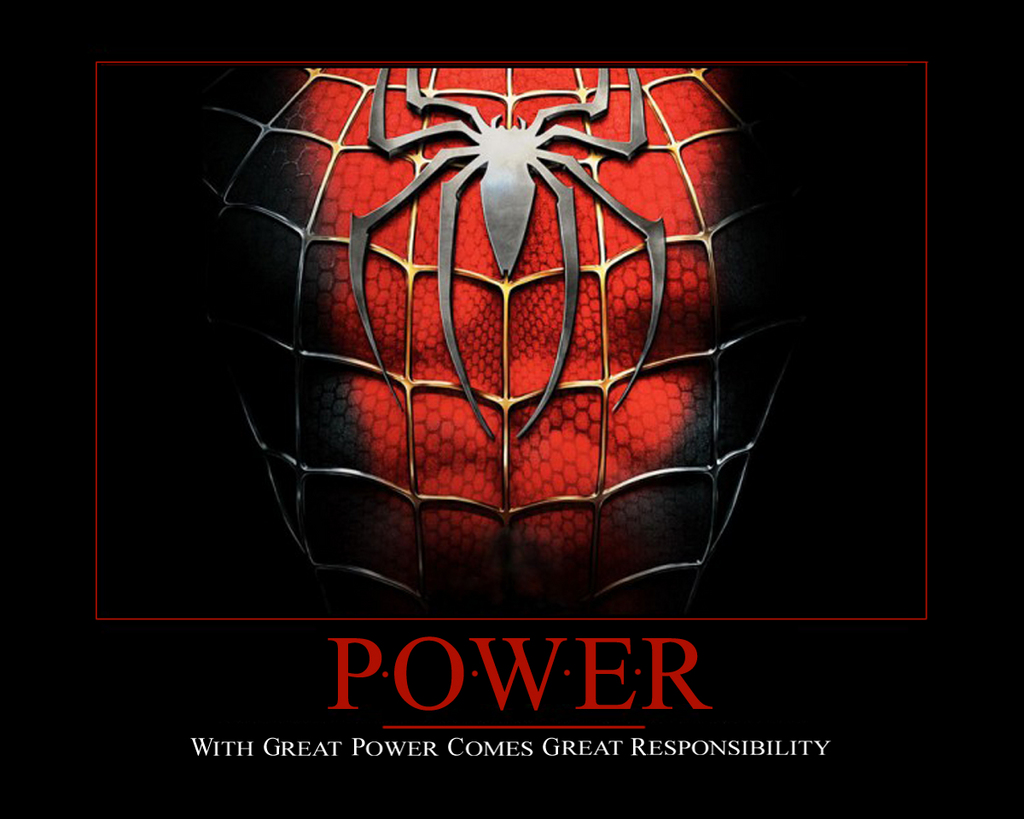 Theatre, text, movies, and so on allowed them to spread communication further, thereby spreading influence (Ohler, 2010). The climax of this narrative is the culmination of seemingly endless forms of communication to the farthest reaches of the Earth (and beyond), and a people who are more altruistic while simultaneously becoming aggressively antagonistic. How can we overcome the antagonists? How does civility overcome disinhibition? That's where media psychologists come in.
As media psychologists, we have the tools to create our own critically valuable footprint in the sand. By understanding the way people do and are likely to act given the constantly evolving media, we are able to educate others (using the light side of the "Force"), help them learn what it means to be a digital citizen, and how to share with others the rights and responsibilities inherent in membership.
As global, digital, and local communities evolve, adapt, and merge, our power as citizens follows proportionately. With that power, we have a responsibility to protect ourselves and others, allowing all citizens the chance to get what they need from the communities while creating opportunities for others to simultaneously do the same. If the world comes to an apocalyptic, riotous, cannibalistic end when technology defies us so, then, must we flourish, support, and defend in times of connection.
References:
Burke, P., & Stets, J. E. (2009). Identity theory. New York, NY: Oxford University Press.
Chayko, M. (2008). Portable communities : the social dynamics of online and mobile connectedness. Albany: SUNY.
Joinson, A. (2007). Disinhibition and the internet. In J. Gackenbach (Ed.), Psychology and the internet : intrapersonal, interpersonal, and transpersonal implications. (pp. 76-92). Amsterdam; Boston: Elsevier/Academic Press.
Ohler, J. (2010). Digital community, digital citizen. Thousand Oaks, Calif: Corwin Press.
Shirky, C. (2010). How cognitive surplus will change the world. Retrieved from http://www.ted.com/talks/lang/en/clay_shirky_how_cognitive_surplus_will_change_the_world.html
Jenkins, H. (2008). Convergence culture where old and new media collide. New York; London: New York University Press.